Testimonials
At CABI, we take pride in gathering feedback from a variety of different sources in order to ensure that we can respond directly to the needs of our students and school districts. Ultimately, it's the relationships we develop that allow us to continually improve and provide the best education in the area.
Ned Pratt
Administrator for Special Education & Pupil Personnel Services — Leominster Public Schools
CABI has served my school district since it opened in 2014. I know and trust the work that CABI does with our students and families. They are flexible in their service planning and delivery and focused upon data driven goals to help our students learn. Our collaboration with CABI continues to help our students and families each and every day.
Keith & Patricia Blanchette
Parents of CABI Student — Charlton, MA
We have found the perfect school for our son! Prior to attending this school, he was in a traditional setting which was very difficult for him to cope with. He would often try to escape or exhibit a negative behavior to avoid attending a class and he truly disliked going to school. This in turn had a direct negative impact on his academics, his social interactions and his overall happiness.
Since starting at CABI, we have seen a total transformation in our son's overall behavior. He is quite simply a very happy kid ready to go to school every day. His conversational skills have improved dramatically, as well as, his self-initiated social interactions. With the highly trained staff, we never worry about his teachers not knowing how to deal with every situation. We are often impressed with the different strategies they will develop, especially for our child and how effective they are. Most importantly, they are all very caring individuals who celebrate every milestone right alongside of us.
The most impressive thing that we have seen to date was a short paragraph that our son had written independently. To many this may seem like it was no big deal, but the thing you need to understand is that our son's previous teachers, as well as, a few doctors told us that he doesn't have the capability to write a paragraph on his own. After being at this school for less than a year, they have already surpassed my expectations! We think we have made it pretty clear but we highly recommend this school
Becky Schoenfeldt
Parent of CABI Student — Auburn, MA
I hope my son's story will be powerful & helpful to establish trust & encourage visitors to visit and choose CABI School, to further reach out for their child's needs & supports. CABI has been a new & beautiful beginning for my son Dougie! He started January 4th at CABI. My boy will be turning 13 next month. Prior to CABI, my son Dougie had attended the public school system, which was easier in the younger years. As he grew older, it was noticeable what he needed was very different and we felt that the public school couldn't meet his needs.
As we found about and visited CABI, we felt right at home! Just watching how staff interacted with the children was just amazing. The program is structured and implemented to the students ability, not just the age & therefore easier to set up activities & teaching.
For our son Dougie, we haven't seen him as happy and in good space as he has been since transitioning to CABI! His good space carries onto his transition to home. As parents, we could not be happier that our son is receiving his education at CABI School. Our biggest surprise is our son's 4 week smooth transition to his new school! There is not enough praise for the entire staff, who works endlessly, with such positive attitude and who have such respect and love for our child. Our son is brought back to task when having a hard time/melt down and/or self-injurious behavior. Our phones aren't blowing up anymore to come pick our son up, as it did from the public school system!
I do not know that I have the words to reflect the overwhelming gratitude and respect we have for every member of the CABI TEAM. I highly recommend CABI School and I am overjoyed that our son Dougie is able to attend this truly remarkable school! I am Forever Grateful.
Jose & Maggie Lozada
Parents of CABI Student — Leominster, MA
The Center for Applied Behavioral Instruction (CABI) has the best school! We are so happy to send our daughter, Meralis, to this school. I know now that we have made the right decision to send her to CABI. I cannot thank them enough for taking all the time they do to help her. Rick Freitas, an Instructional Aide in her classroom, has done such a wonderful job with our daughter. Meralis is so happy for the job that Rick and all the others are doing for her. Thank you again for all the help you give to our daughter!
Thank you!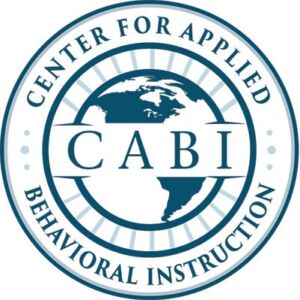 Contact Us Today
CABI welcomes you to reach out with any questions that you may have regarding our services or to schedule a tour of our school facilities in collaboration with your local school system. We're confident that our dedicated staff and welcoming environment will speak for themselves.