We are currently hiring for a new Business Manager, ABA Classroom Instructor, Special Education Teacher, and Board Certified Behavior Analyst. View our Employment Opportunities tab for more information!
Annual CABI Golf Tournament
Monday, August 23rd, 2021
CABI is looking forward to seeing you at our Annual Golf Tournament this year. Join us for a day filled with fun golf and even better people. Click the link below to sign up to play or to become a sponsor!
Learn More About The CABI Fall Reopening Plan
This year our Giving Tuesday fundraiser will help us build our new and improved Student Lounge. We have begun to renovate but need support to fully outfit the environment. Thank you for your donations this week!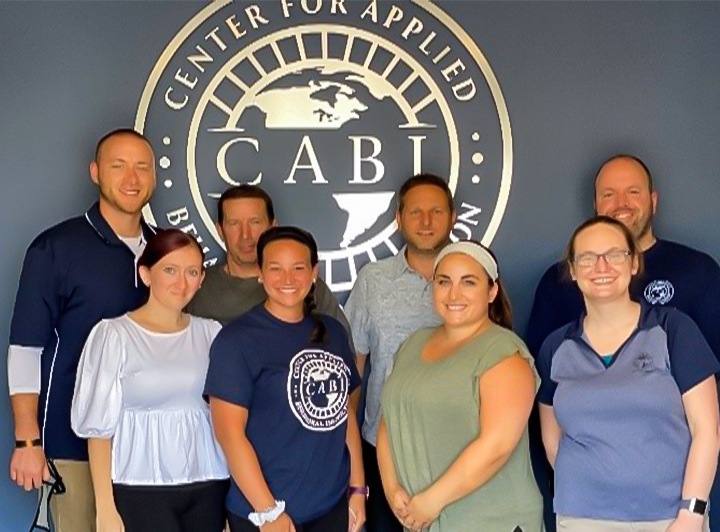 Approved Ch. 766 Day School for Children with Autism & Related Neurological Disorders
At the heart of our educational approach is building a relationship with our students in order to create a trusting and communicative environment. Visitors have often remarked that even with the highly clinical structure at CABI, we have been able to foster natural interactions between students & staff.
Providing a Unique & Comprehensive Education for Students Aged: 6 to 22
The faculty of the Center for Applied Behavioral Instruction will ensure that a comprehensive educational plan is created to maximize all areas of a child's life.
1:2 Staff to
Student Ratio
School District
Flexibility
Special Ed Teacher & Behavior Analyst in Each
Classroom
"CABI is everything my son needed in a school, and everything I wanted for him as his mother. From the moment he started CABI, everything changed. In addition to his academic and behavioral goals being met, he has so much fun. CABI understands that education goes beyond the classroom walls, and my son enjoys going to the public library with his classmates, swimming and exercising at the YMCA, attending field trips, going on community outings to the store and park, and family celebrations at school throughout the year. He loves going to school every day!"
"Since starting at CABI, we have seen a total transformation in our son's overall behavior. He is quite simply a very happy kid ready to go to school every day. His conversational skills have improved dramatically, as well as his self-initiated social interactions. With the highly trained staff, we never worry about his teachers not knowing how to deal with every situation. We are often impressed with the different strategies they will develop, especially for our child and how effective they are. Most importantly, they are all very caring individuals who celebrate every milestone right alongside of us."
"CABI has served my school district since it opened in 2014. I know and trust the work that CABI does with our students and families. They are flexible in their service planning and delivery and focused upon data driven goals to help our students learn. Our collaboration with CABI continues to help our students and families each and every day."
"I do not know that I have the words to reflect the overwhelming gratitude and respect we have for every member of the CABI TEAM. I highly recommend CABI School and I am overjoyed that our son Dougie is able to attend this truly remarkable school!"